A brand new show on a brand new network.

The CHalvy Show is on theHORN ! Join hosts Zach Halverson and Chad Olson as they discuss topics ranging from White Bear Lake sports to professional sports! Follow Zach Halverson on Twitter @ZachHalverson and Chad Olson @Mnsports24
Sennheiser Hotline - 612-4-CHALVY (612-424-2589)
Recent Shows

Powered by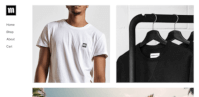 Create your own unique website with customizable templates.